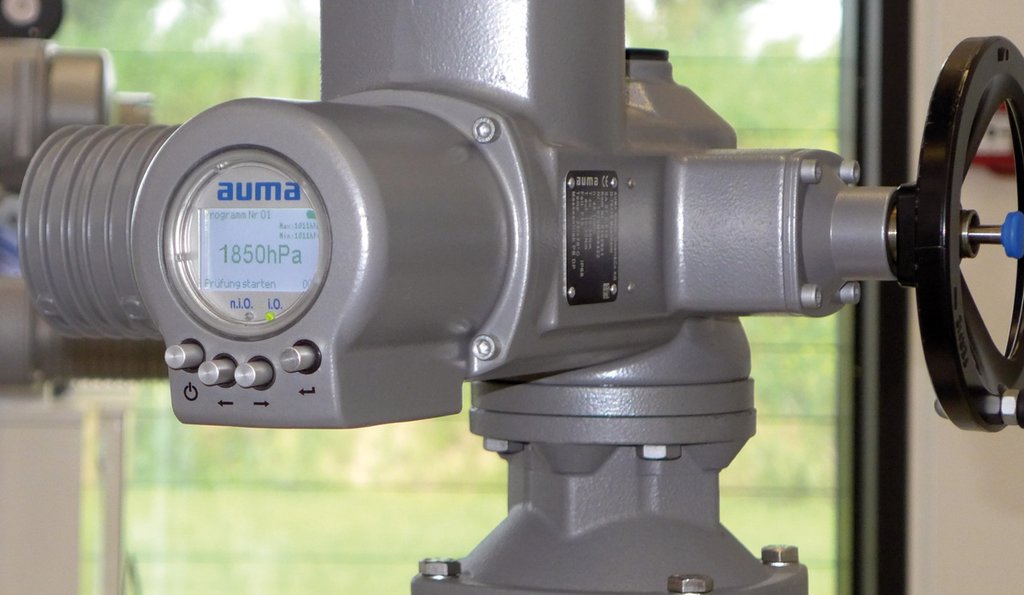 AUMA has released the leakage testing instrument that is used by AUMA operator to its customers, for a swift and straightforward leak tightness testing of the actuators on site.
Outdoor installations in particular, when exposing the actuators to wind and rain, ingress of water into the inner housing can lead to instrument damage, for example if the cable entries at the electrical connection are not correctly performed or if O-rings at the housing joints are either damaged or slipped. The new leakage tester provides safety while allowing you to check on site, whether your actuator, actuator controls and electrical connection are still tight following interventions like installation or repair.
The tightness tester is battery-operated and can therefore be used flexibly for testing leak tightness throughout the plant. The compact device can be screwed to various housing openings, for example instead of the mechanical position indicator at the actuator or at the provided location of the electrical connection at actuator controls. The electrical connection itself can be tested using an appropriate adapter. During testing, the integrated pump pressurises the housing. Once the test pressure has been reached, the pressure drop is tested during an adjustable interval. The result of the measurement can be directly read on the display.